Jump to Footer
Peoples Adds 39,000 Natural Gas Customers in Kentucky
---
News Release. For immediate Release.
PITTSBURGH, PA (September 21, 2017) – The sale of Delta Natural Gas Co. (NASDAQ: DGAS) (Delta) to PNG Companies LLC, parent company of Peoples Natural Gas (Peoples), was finalized late yesterday. Peoples is controlled by SteelRiver Infrastructure Fund North America LP. The sale was approved by the Delta Board of Directors, Delta shareholders, the Kentucky Public Service Commission (PSC), and complied with the Hart-Scott-Rodino Antitrust Improvements Act. Delta is now a wholly owned subsidiary of PNG Companies.
Delta is headquartered in Winchester, KY and serves about 39,000 customers in 23 counties in eastern and central Kentucky. These customers will join the approximately 3,000 customers in 10 eastern Kentucky counties that Peoples already serves.
"We welcome both these new customers and Delta's employees into our Peoples family," said Peoples President & CEO Morgan O'Brien. "We've found Kentucky to be a great place to do business, and we look forward to learning more about the state as we continue to provide the excellent service that Delta customers expect."
Peoples and Delta filed the application for PSC approval on March 17. In their joint application, the companies stated that the acquisition should lead to improvements in service as Delta gains access to technology already in use at Peoples. Peoples' proven ability to attract investment capital should benefit Delta and its customers.
"Peoples is a growing energy company.  Since SteelRiver's original purchase of Peoples in 2010 we have tripled the number of people we employ and have more than doubled the customers we are serving. In Kentucky, we will seek out opportunities to expand natural gas service in Delta's current territory," continued O'Brien. "We are committed to working with technology and innovation partners and other local organizations to spur economic development in the region as well."
Delta's current rates will remain in effect after the transaction is completed. Customers will experience no immediate changes.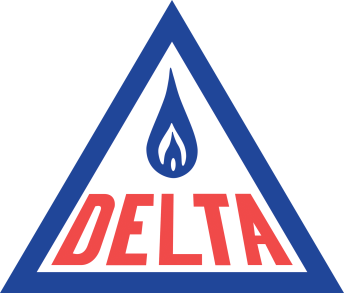 About Peoples:
Peoples is the largest natural gas distribution company in Pennsylvania. It provides reliable and low cost natural gas service to approximately 739,000 homes and businesses in Western Pennsylvania, West Virginia and Kentucky. The company's mission is to improve the lives of its customers and to help build long-term economic growth for the region. For more information about Peoples, visit www.peoples-gas.com and follow Peoples on social media @peoplesnatgas. Peoples is owned by SteelRiver Infrastructure Partners.
About SteelRiver:
SteelRiver is an independent investment management firm owned by its partners and focused solely on investment and asset management services within the infrastructure asset class in North America. SteelRiver was established in 2009 and manages approximately $2.5 billion of capital commitments.  SteelRiver has made, through its core fund, SRIFNA, or via co-investment vehicles, nineteen investments in five subsectors in the core infrastructure space in North America.  For more information on SteelRiver, please visit www.steelriverpartners.com.